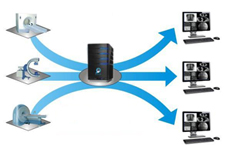 Solutions from Computer Holistics:
We offer solutions for every Medical IT need, PACS, HL7, Windows, Unix. Every platform and every technology can be utilized and improved upon by our capable staff.
Some of our solutions:
- PACS to EMR!
- DICOM Image Translation and Routing!
- Storage and Recovery!
- DICOM Image Validation!
- Worklist Implementation!
- Site to Site Integration!
- And Much More!